WHY US
VALENCIA CITY TOURS
We are experts at organizing Business and Leisure needs
while you are visiting Valencia Spain. We have an assortment of high class vehicles available to deliver any size of group whether it be a romantic couple or a group of 55 or more.
We can organise every part of your trip or company outing, so that we take the stress out of everything, Your own private Assistant, to organise bookings, Tickets, conferences and leisure activities. All from our company, based in the heart of Valencia, Spain.
We also have some great deals in place that will benefit you.
Please see what our previous customers have had to say:
Comments about Valencia VIP & Valencia City Tour
Valencia's most experienced English and international
speaking personal drivers & guides.
Hello Michael,

it is late but not to late to say "thank you" for your support during our Event 17.-20. September 2015.
You sent us a kind bus driver, the guided tour was perfect and the boats tour took place in sunny weather (after the rain :-)

So everything was perfect, our guests were satisfied and it is a fact that we will come back to Valencia next year to make the same City Tour with other guests again.
Once again thank you and all the best for the next month. I'll come back to you next year per mail.

best regards from Düsseldorf
Mit freundlichen Grüßen

Sabine Stiller
coordinator marketing
assistant general manager marketing & sales

"A truly terrific time .. we appreciated your spirit, sense of humour, driving ability and tremendous knowledge ...we were delighted with the two days"
Mr and Mrs Stephenson

"Unreserved praise for the excellence of Valencia City Tour "
Travel Xtra

"A great way to see

Valencia Spain"
Chico Slimani.

"Excellent ... an unbeatable, highly convenient way of getting to know this amazing city"
Angela Townsend

"We have used guides throughout Europe and most of the Middle East and found yours to be the most competent, intelligent and well versed we have used"
Daniel Sablowsky, New York

'Tremendously well informed on the entire region"
Mick Jordan

"Our clients had a fantastic time, many thanks again"
Carl Dearing
Commercial Development Manager

Clubvibe Production

''... in the top category is Valencia City Tour "
Joseph Port.

"... their much praised driver-guides customise trips to fit your special needs"
Spain's Travel Guide

"Very pleasant manner, good driving, vast knowledge"
Dr Dan Monchengladbach, Germany

"Our day with your guide was outstanding. He was informative, flexible and put up with some poor American humour all with a smile ... highly recommended"
Sue Heartstein

"Our tour guide was incomparable ... he made us feel immediately welcome in your wonderful country and we were soon immersed in the sights and sounds of Valencia ...we feel we had many, many experiences which would have been denied us had we tried to see Valencia on our own or on a bus full of people."
Sean Peterson,

Lads weekend

''Your guide added immesurably to our visit to Spain. Her guidelines for the rest of our stay in Valencia were invaluable"
Ms T. Chang, Paris
Valencia City Tour © All rights reserved 2016.
Valencia VIP Private Tours of Valencia, Spain.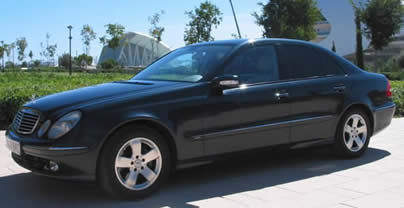 Mercedes E320 Advantgarde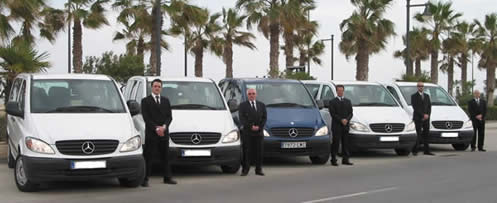 Mercedes Vito 9 seaters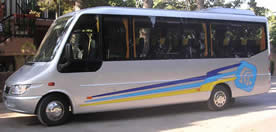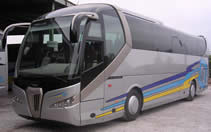 VIP Mini Coach 25 Seater VIP Coach 55 Seater
Valencia's No1 company for supplying Valencia City Tours with English and Foreign Speaking Staff, Guides and drivers.
If you are looking for a Quality Service then you have come to the right place, Supplying Organization, Expertise, drivers and
Personally guided tours in and around Valencia Spain.

Utiel and Requena are world famous locations for producing world class wines and cavas, and Torre Oria is one of the most popular wineries in the area. Your visit starts in the house of the wine cellar which was built in the early 1900's by Jose Donderis, a famous architect of the time. Your guide starts the tour with a brief introduction of the history of the wine cellar from the foundation to the present. The guide then explains the production process of cava, from the careful selection of the grapes to labelling of the final product. The tour then continues for a visit to the house, production room, cava tunnels, caves and wine barrel warehouse. The tour finishes with a tasting of wine and cava. At the end of your visit, you will be presented with a souvenir bottle from the winery.
CONTACT US NOW