OUR GUARENTEE
If you are looking for a personal driver or personally guided tours in and around Valencia, also excellent tour guides, you have come to the right place.
We have put together some valuable benefits to which we are constantly arranging!
OUR CHAUFFEUR DRIVERS - All our drivers speak Very Good English
At Valencia City Tour we remember that our passengers are real people
and like to treat you accordingly. From the moment you first contact us to the end of the service and beyond we listen to your every wish. Reservations can be made directly on line for convenience but for those who still like to pick up a telephone and hear a real person on the other end we provide just that.
On the rare occasion we are unable to take your call immediately please leave a message and we will return your call - wherever you are.
If you are submitting a quotation request the response will always be personalized and not churned out by an autoresponder.
Or you may just want to ask a question.
When you meet with your chauffeur you will find him to be smart, polite and extremely accommodating. We understand that personal hygiene, appearance and pleasant personality are going to contribute to your enjoyment of our service so we expect very high standards of our personnel. If you want to chat with your chauffeur that's fine.
We are confident you will be pleased with our service and look forward to hearing your comments and feedback, many of which are published on our
Why Us page.
Business customers are welcome to submit a logo and a link with their
comments and we will be pleased to publish that too.
VALENCIA CITY TOURS
We are experts at organizing Business and Leisure needs
while you are visiting Valencia Spain. We have an assortment of high class vehicles available to deliver any size of group whether it be a romantic couple or a group of 55 or more.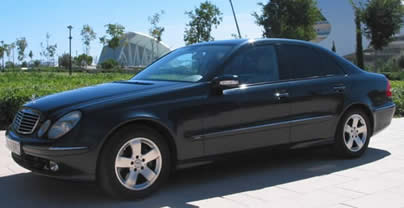 Mercedes E320 Advantgarde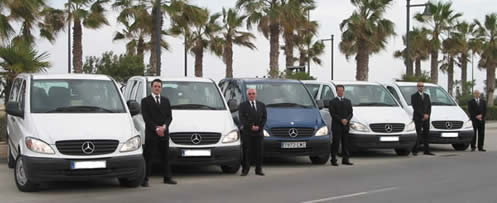 Mercedes Vito 9 seaters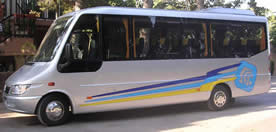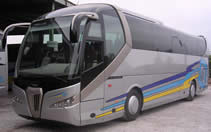 VIP Mini Coach 25 Seater VIP Coach 55 Seater
Valencia's No1 company for supplying Valencia City Tours with English and Foreign Speaking Staff, Guides and drivers.
If you are looking for a Quality Service then you have come to the right place, Supplying Organization, Expertise, drivers and
Personally guided tours in and around Valencia Spain.

Utiel and Requena are world famous locations for producing world class wines and cavas, and Torre Oria is one of the most popular wineries in the area. Your visit starts in the house of the wine cellar which was built in the early 1900's by Jose Donderis, a famous architect of the time. Your guide starts the tour with a brief introduction of the history of the wine cellar from the foundation to the present. The guide then explains the production process of cava, from the careful selection of the grapes to labeling of the final product. The tour then continues for a visit to the house, production room, cava tunnels, caves and wine barrel warehouse. The tour finishes with a tasting of wine and cava. At the end of your visit, you will be presented with a souvenir bottle from the winery.
CONTACT US NOW